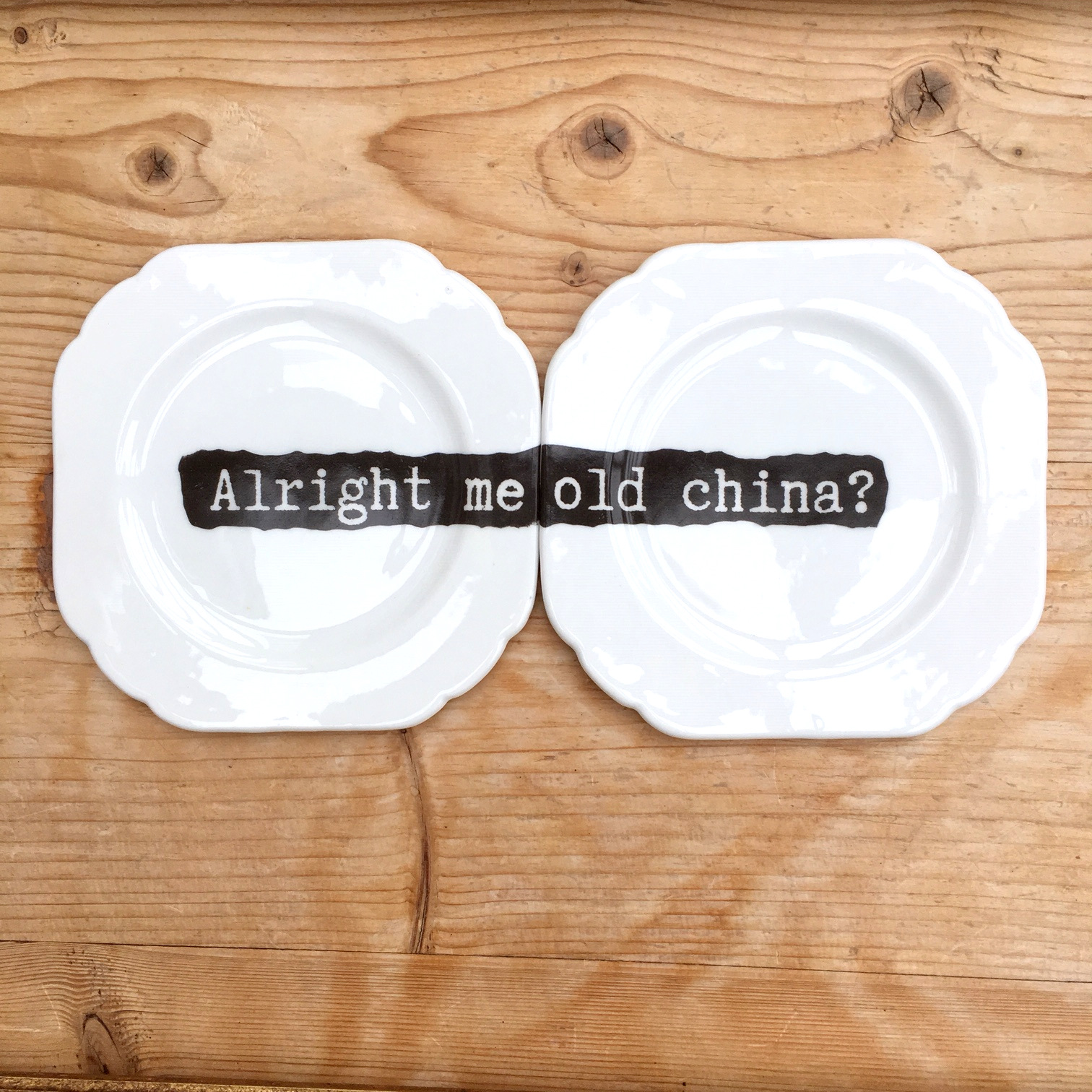 Alright? - White
Do you love it when people comment on your home decor? Well this kitsch and quirky Cockney rhyming slang decorative plate set is guaranteed to raise a smile and get people talking!
This gorgeous pair of vintage Stanley bone china plates have been upcycled with the famous line and it is one of a few pair of plates that I have reimagined in this way. (I know, not everyone is as mad as me or familiar with rhyming slang - to translate, 'me old china (plate) = 'mate').
Whether kitsch and quirky wall art for your home or as an original gift, the juxtaposition of the complementary coloured decals look stunning on these pretty plates and they make a fabulous decorative feature when displayed together on a wall.
**NB: Heavy duty Velcro strips for safe and effortless hanging are supplied FREE with every plate pair.
The strips are ready for immediate use and full instructions are provided to ensure perfect alignment of the design across the two plates**
The pair are really for decorative purposes - although they can be gently rinsed, in order to preserve the fragile designs, please do not soak, scrub or place in a microwave or dishwasher.
The plates measure approximately 13 cms/5.25 inches.
Please be aware that you may see slight blemishes on the plates and/or fading in parts - I hope you will agree that these are true signs of having been pre loved and only add to their quirky vintage character!
sold out